Project #2: Online learning website 🌎
My second project was redesigning an online learning platform where any Apple employee (and select non-Apple employees) can go to take online training on any Apple product. This project was completed over a 10 month period, and has been live for over a year.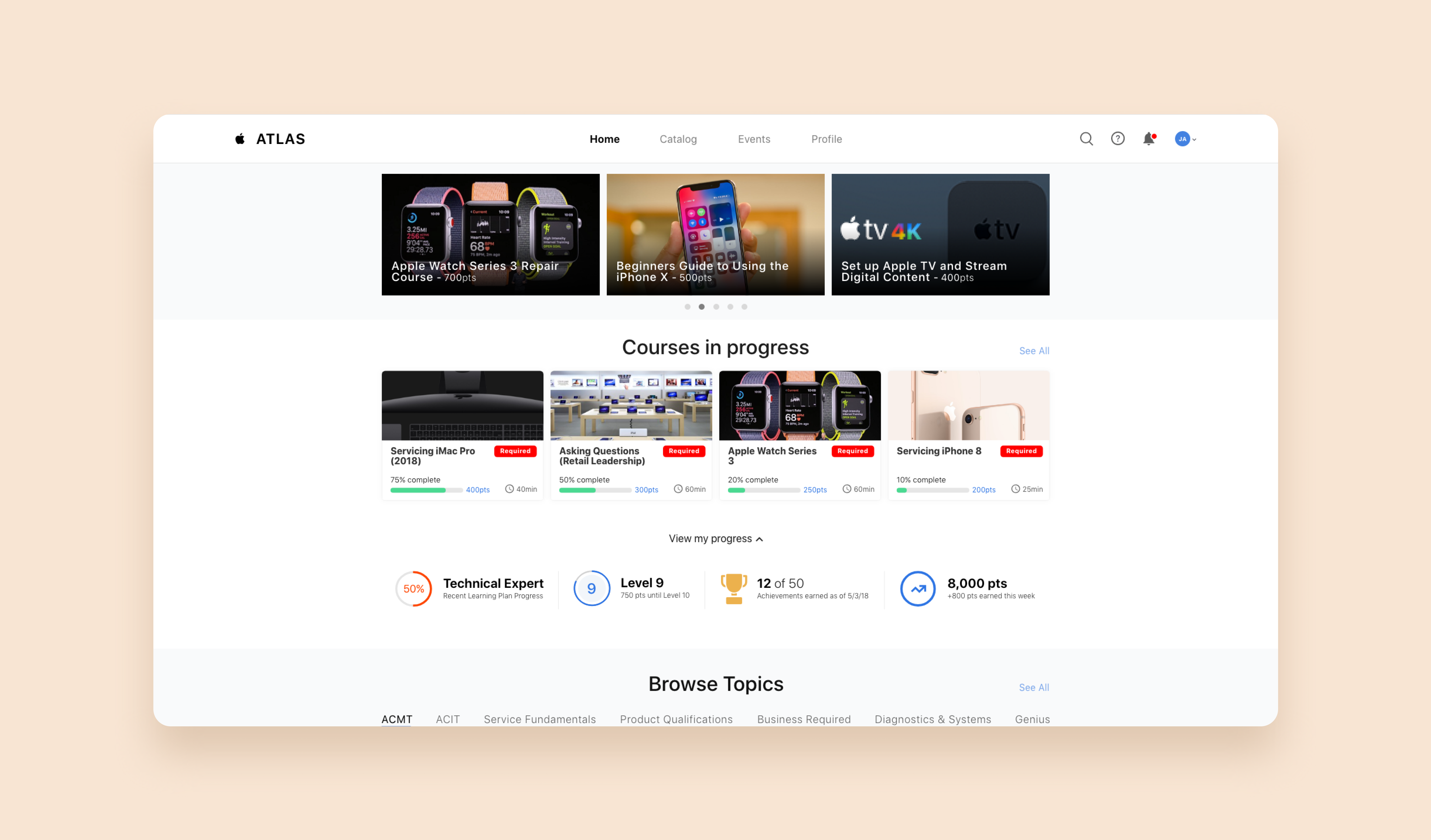 The problem
Any genius at an Apple store must be able to handle unique requests from customers. For example, if a customer would like their iPhone assessed and repaired, a Genius or Technician will need to know exactly what to do and how. These employees take training that my team produces and provides on an online learning platform. While previous versions have provided necessary content for Apple employees, my team has received feedback over the years on major pain points. These included an outdated design (the original site was designed by an intern in 2012), accessibility issues, non-responsive design, stale content, not intuitive, lacking functionality and a general feeling of being unmotivated to learn content because of a poor experience using the learning platform. In addition, since this website is viewed by Apple employees worldwide, localization of content has been overlooked over the years. Maintaining this as a focus throughout the design process was also key in producing a successful redesign.
The process
Similar to the first project, I began the redesign process with a heuristic evaluation of the website and conducted usability studies and interviews to understand how employees have used the site in the past. My questions were focused on design and function and the usability studies were task centric.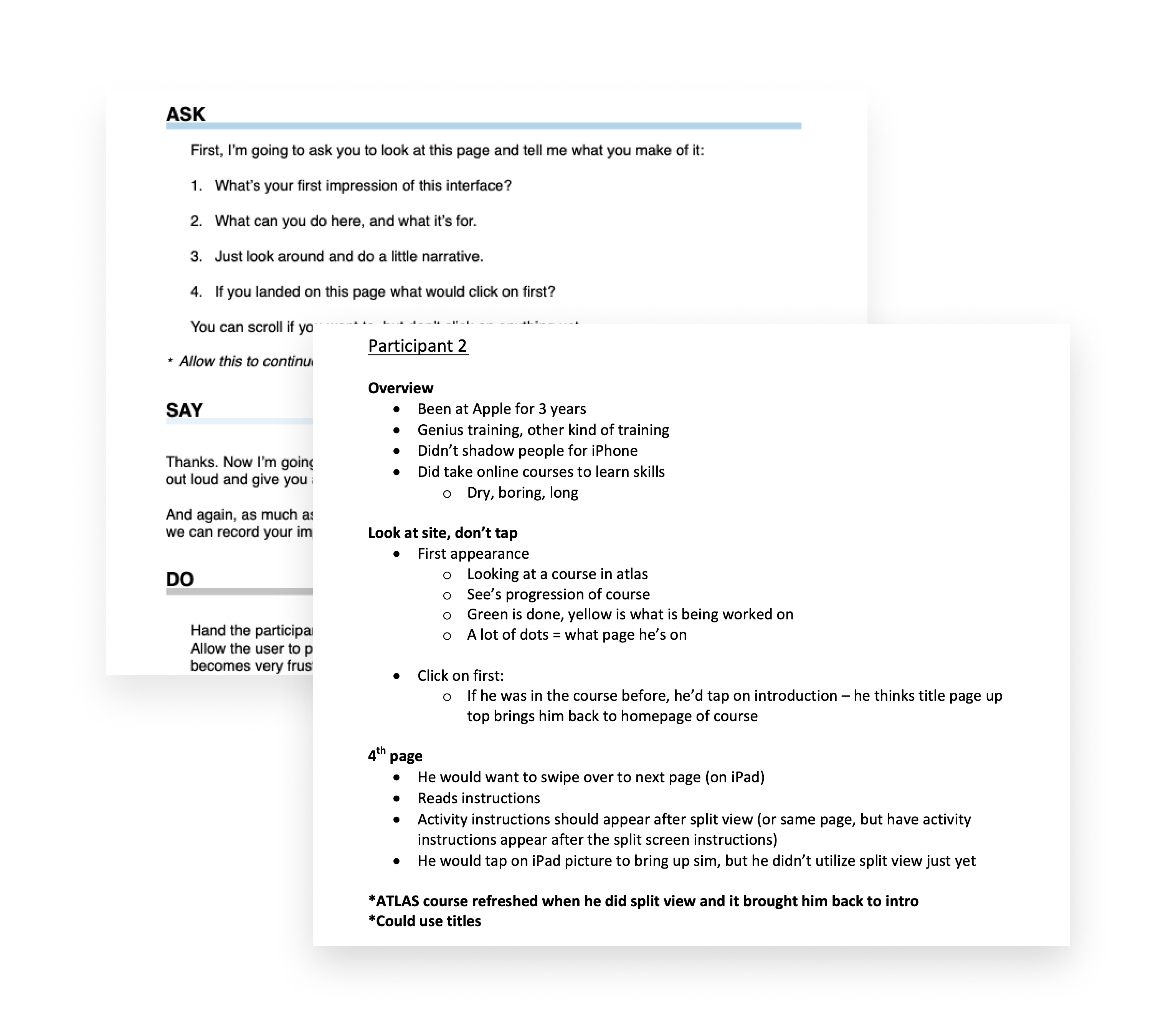 I completed a full redesign, including UAT testing and close collaboration with the development team and project managers. This included initial sketches and wireframes, low-high fidelity mockups, interactive prototypes and presentations to key stakeholders and executives.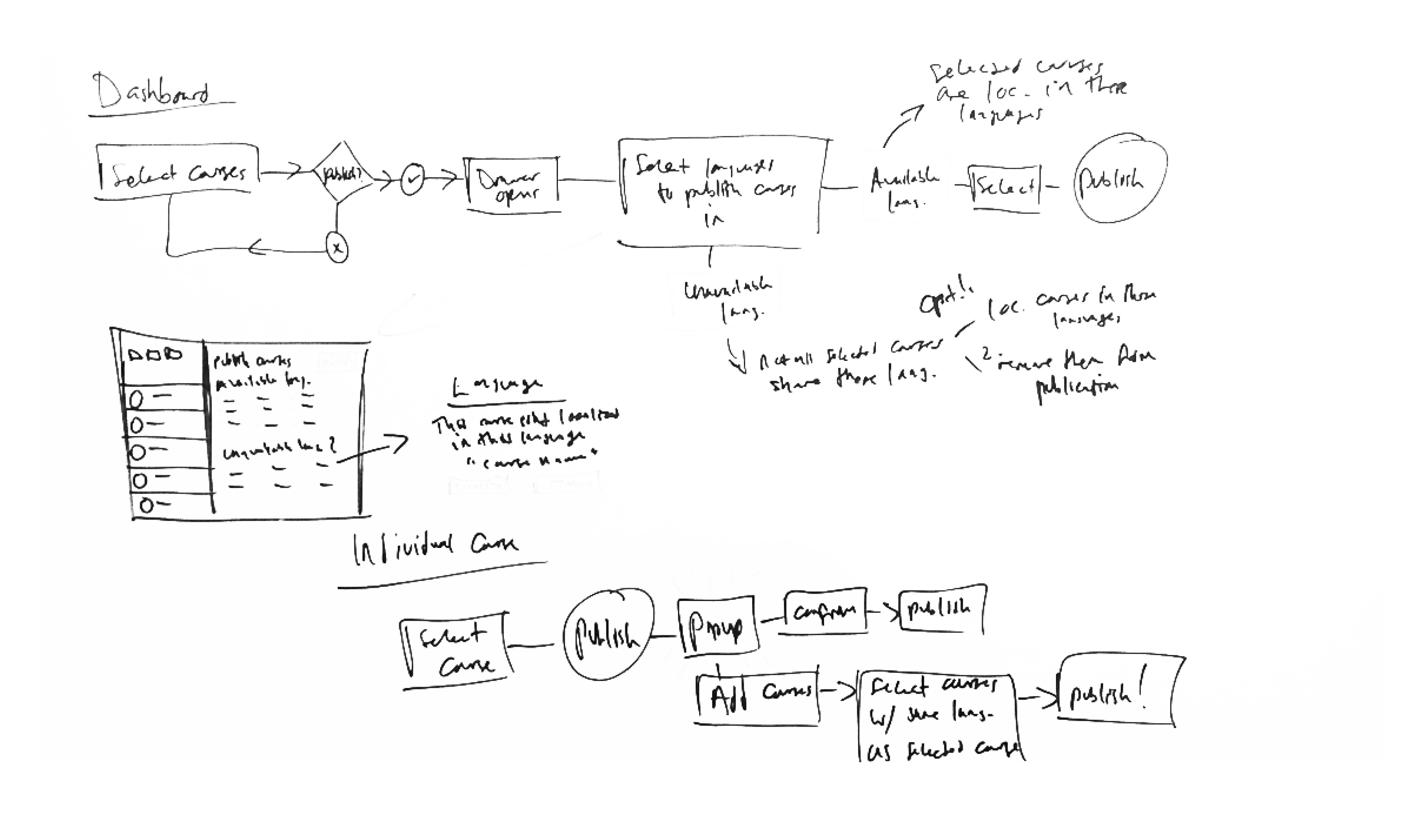 The first phase was a style guide design and buildout with the development team. From there, we moved on to page buildout. As pages were being developed, I reviewed each page for design and functional consistency, in addition to ensuring accessibility requirements were being implemented.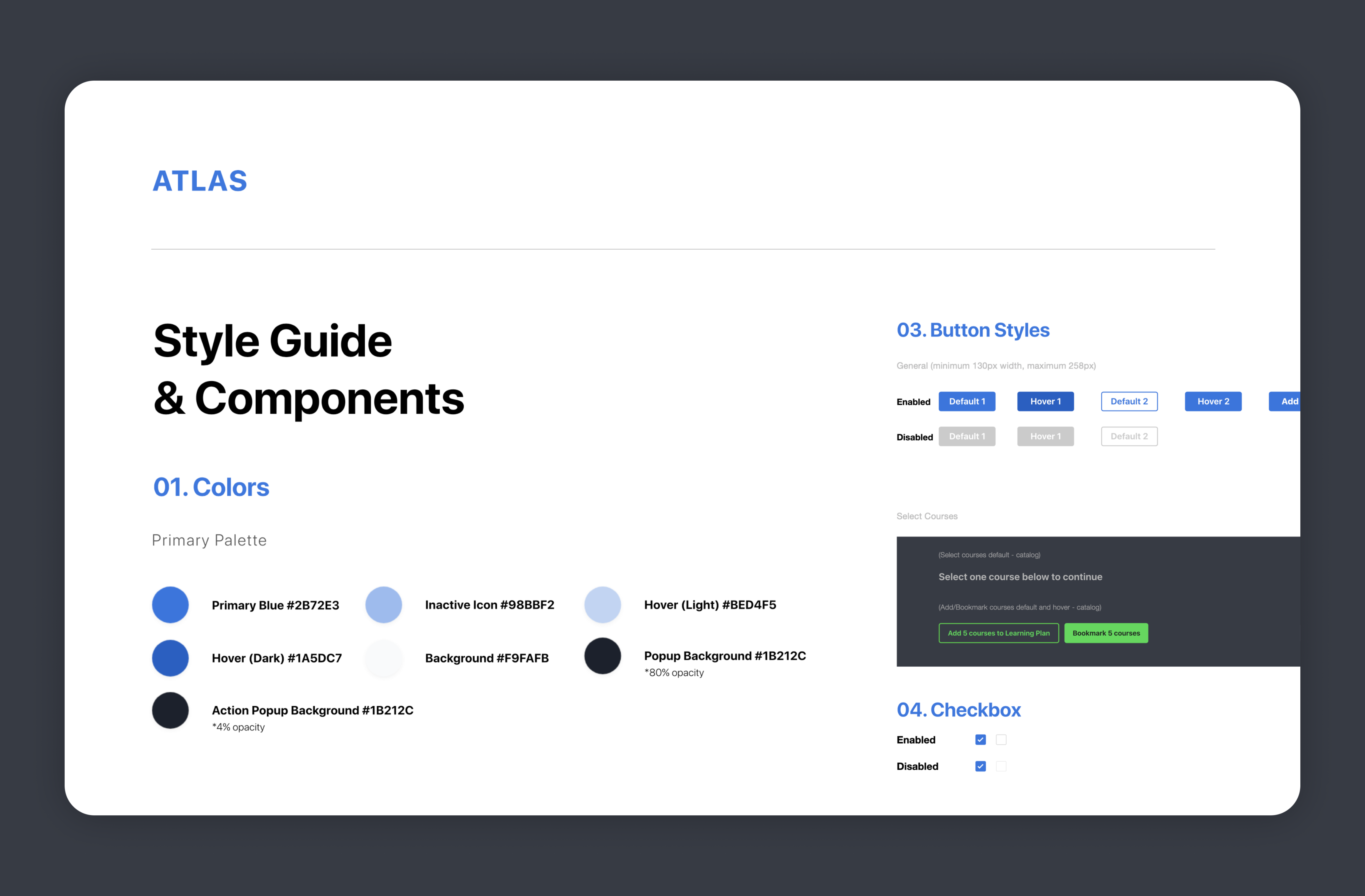 Alongside this, I worked with my manager on a Business Requirements Document and a 150 slide Keynote presentation. Moreover, I was in contact with an accessibility team multiple times throughout the week. As they provided feedback on my designs from an accessibility perspective, I was constantly iterating them and updating the development team with the latest updates. Our general workflow included me sending static mockups and interactive prototypes to the accessibility team. Once they'd had a chance to review my work, they'd send me "escalation tickets" if there were parts of my design that need iterating. We primarily focused on color accessibility, touch target sizing and positioning, hidden content, text size, how my design adapts when using a screen reader and state changes/visual cues to represent status and state changes. Throughout the design and build phase, I was user testing with Apple employees to gather feedback, which led to quick updates.
The solution
The solution includes a redesigned UI, responsive layout for desktop, laptop and tablet, gamification elements for learning and many functionality updates to improve overall user experience. Further, the final site has one of the highest marks for accessibility amongst Apple sites (both in code and design).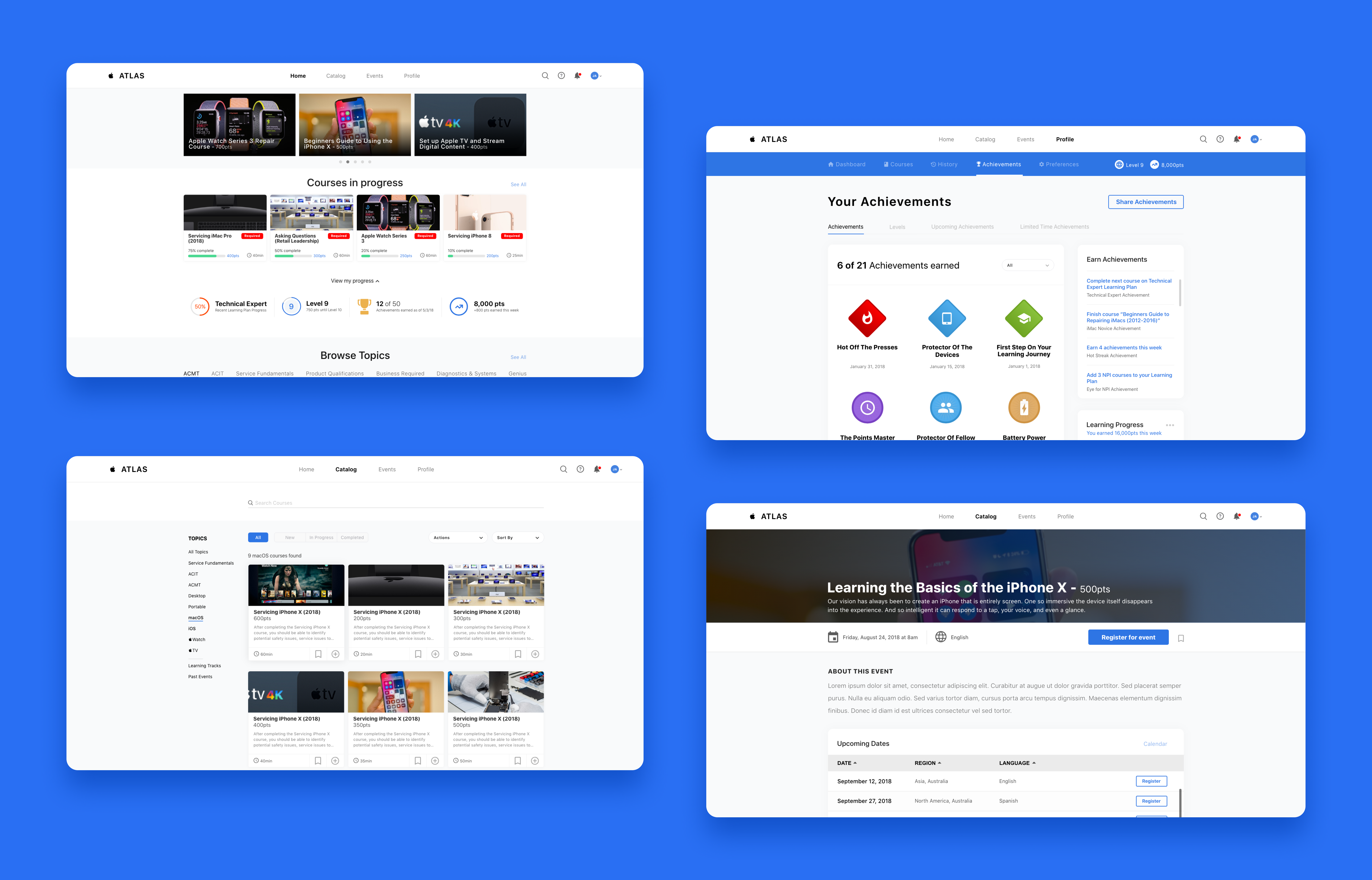 As users expressed in interviews and usability studies, previous versions of the website focused on providing all content at once without taking users unique needs into account. Right from the homepage, the new design understands each unique user and provides them with personalized content that increases the value and effectiveness of their learning experience.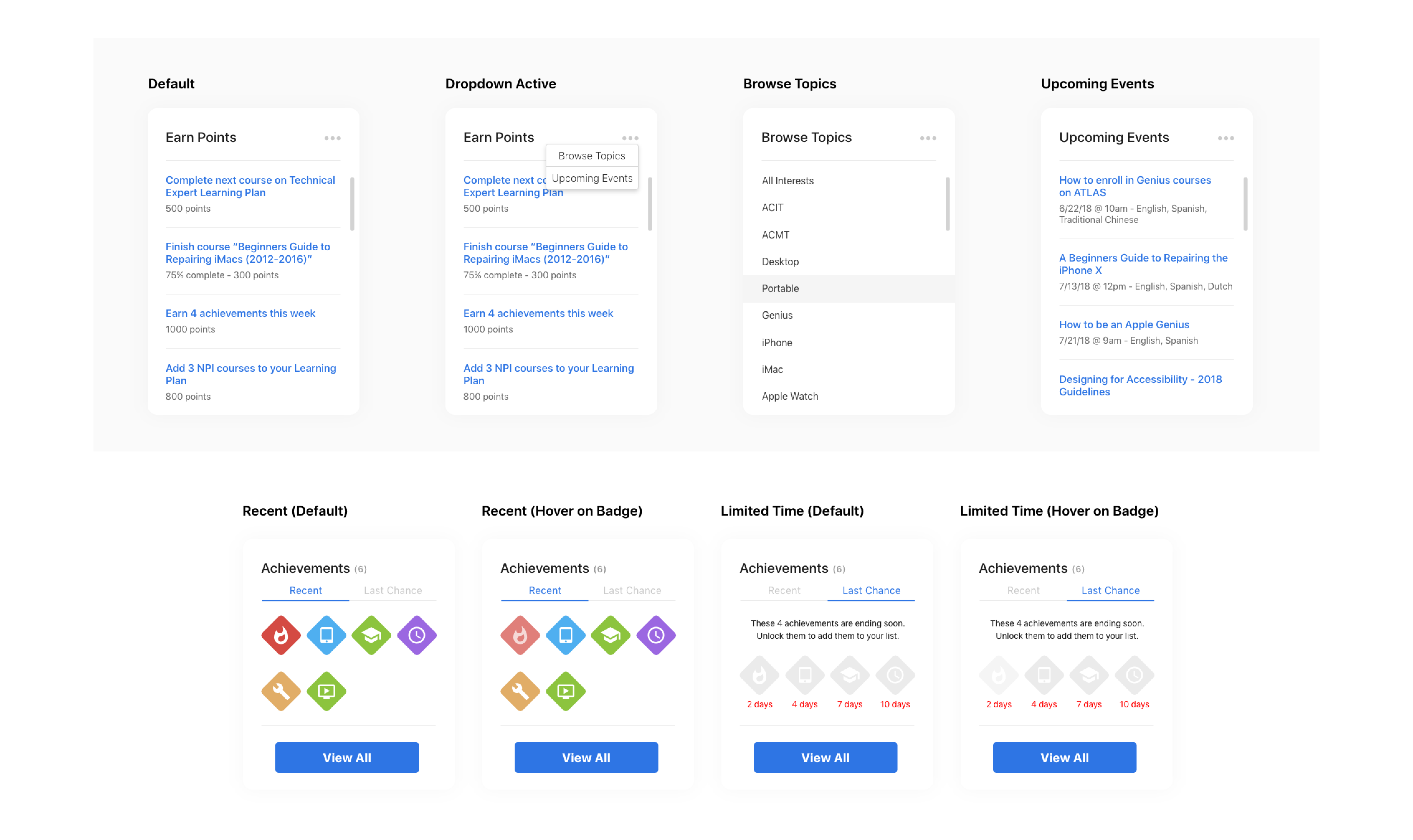 Results
The new ATLAS site had an initial launch to 200k global Apple employees in late 2019, and a week later there were 400-500k ATLAS users outside of Apple (Example: Sprint, Best Buy, T-Mobile). User numbers since then have continued to grow, and the feedback has been extremely positive. Users are engaged and motivated to keep learning to earn badges, work their way up the leaderboard, and have expressed gratitude in how far ATLAS has come since 2012.