Cross-collaboration for the win ⚒️
The success of this product launch is significantly because of the daily cross-collaboration efforts amongst all members working on this project.
Partnering with engineers
I ensure to bring in my engineering partners early and often during brainstorming and design sessions. Aside from daily Slack conversations, I meet with the engineering team (15 engineers) 3 times a week to discuss ramp dates, milestones, general scope and level of effort, to receive design feedback and to discuss our overall approach.

Aligning with other teams
LinkedIn has over 100 products within its ecosystem, and products often overlap with each other. Jobs on Flagship in particular impacts several teams (Profile, Tracker, Careers, Jobs, Recruiter, Search...just to name a few). Since its a foundational product that intersects with several high-profile teams at LinkedIn, there have been many meetings, product docs and tradeoffs made to launch the product on time.
Creating an inclusive product
From the start, inclusive and accessible design has been at the forefront of all design decisions. We have inclusive design peers who we partner with to ensure our products are not only WCAG 2.1 compliant, but that we innovate with world-class solutions that are intentionally inclusive for as many users as possible. While considering color contrast and font sizes is always present, I often think about users who use screen readers, users who are blind, users who have limited reached and mobility, and concepts like reflow and orientation.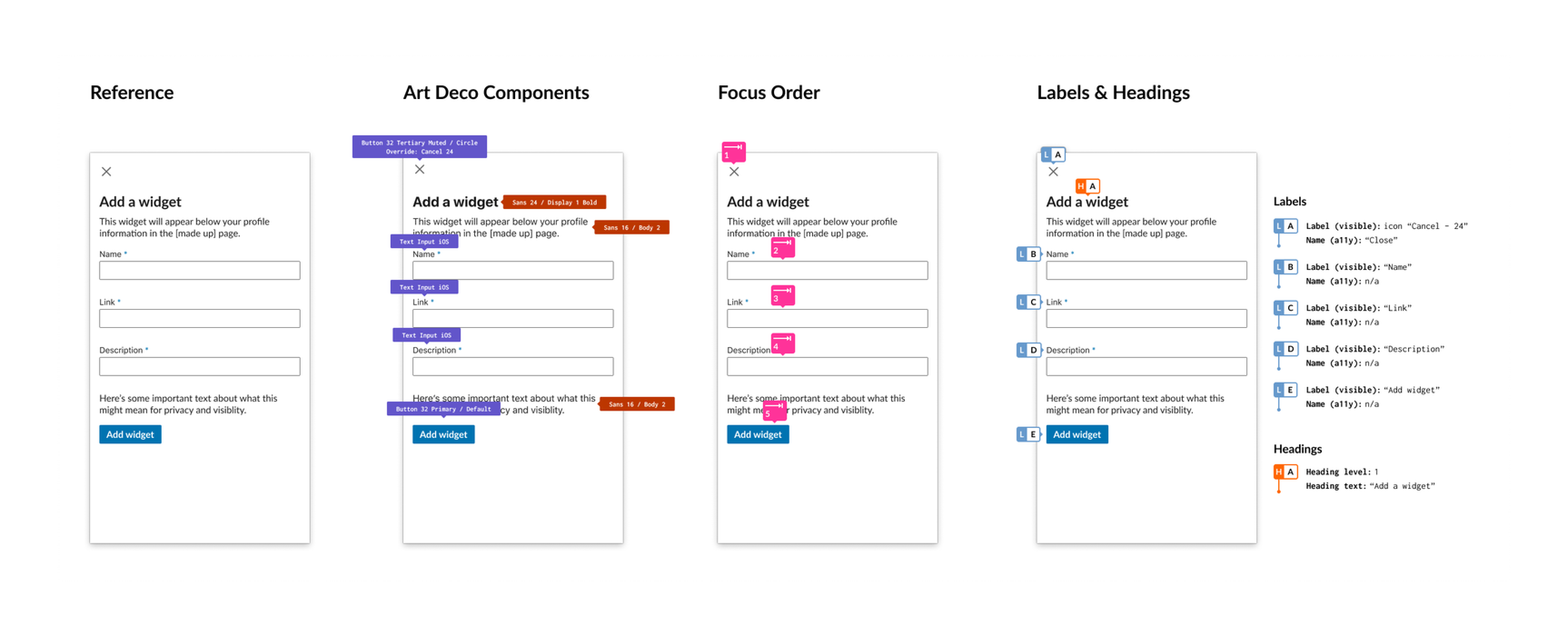 User research
I partnered with a user researcher to perform formative and evaluative research in two parts. The first research study occurred over a 1 week period, with eight 1:1 in-depth interviews with new job posters. The second research study also occurred over a 1 week period, and included 5 1:1 in-depth interviews focused on new entry points and future vision mobile workflows.
Study 1 overview
Overall, participants had a positive experience using Online Jobs. Participants who rated on-site generally found the Applicant list easy to scan and information in Applicant details useful for evaluating candidate fit. Participants surfaced opportunities to improve the product experience in three key areas: budget transparency, sort by relevance, and candidate rating. Recurring themes found in this study are product discoverability, need for collaboration, and notifications.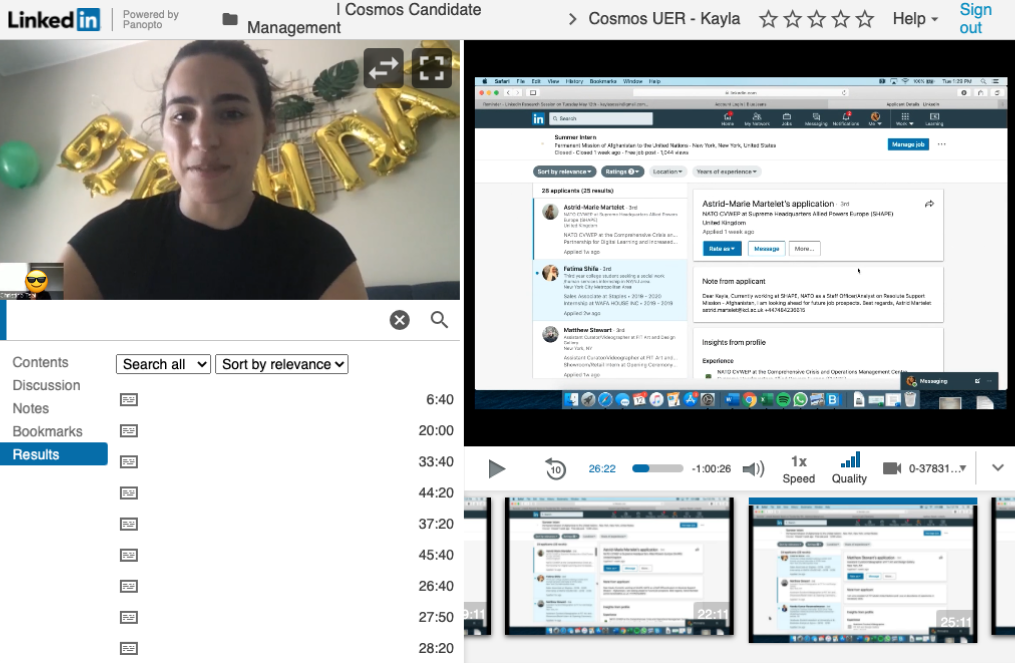 Study 2 overview
Overall, participants had positive feedback for the new mobile designs we shared, in addition to having a relatively positive experience with the current experience. Overall, participants are not convinced that LinkedIn knows who is a good match for their specific role and organization. Further, participants are interested in saving customized rejection templates, especially for different stages of the interview process.